Home • Services • Kitten Care
The initial exam will include:
Complete physical exam. We will check your kitten's weight and temperature. We will listen to his/her lungs and heart and examine the other internal organs by palpating them. We will check your kitten's ears, eyes, nose, skin and teeth.
Flea/tick control. We will discuss the best options for your new kitten.
Fecal examination for intestinal parasites and appropriate deworming
Necessary vaccine boosters
We highly recommend testing your new kitten for Feline Leukemia Virus(FeLV) and Feline Immunodeficiency Virus (PIV).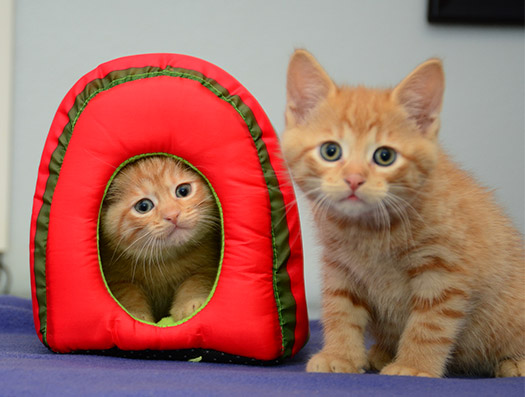 I am very satisfied with the care that was provided for Bailey. I think she was treated well. I am also thankful for staff taking the time to answer my questions, even when I have a lot of them!... READ MORE