Home • Services • Diagnostic Services
Laboratory
Nothing could or should replace the attentive, professional, and compassionate care we offer during your pet's veterinary exam. However, because many conditions cannot be diagnosed without the assistance of lab tests, at All Creatures Small Animal Hospital we like to support our tradition of hands-on medicine with the latest in full service, on site laboratory diagnostics.
Urinalysis to check for kidney and bladder health, blood tests for heartworm and tick bourne diseases, fecal analysis for the presence of parasites and giardia, plus complete blood chemistry and advanced diagnostics to determine the overall health of your pet can all be performed at All Creatures Small Animal Hospital.
Because our laboratory is on site, there is no waiting for test results. We are able to share the results of numerous tests with you in just minutes. That way, we can respond immediately if treatment is needed, and your pet will be on its way back to health.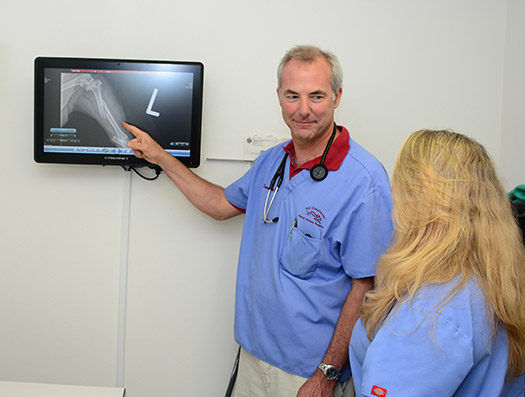 Been taking our 2 dogs to All Creatures for the past 4 years. Always receive a quick and positive response from Denise in scheduling and after-care. Dr McSweeney is knowledgeable, thorough, and explains the issue and next steps in terms that are easy for a pet owner to understand. Highly recommended!!!... READ MORE